NEXT STOP... 9.9 @ 9!
Why Join SAAA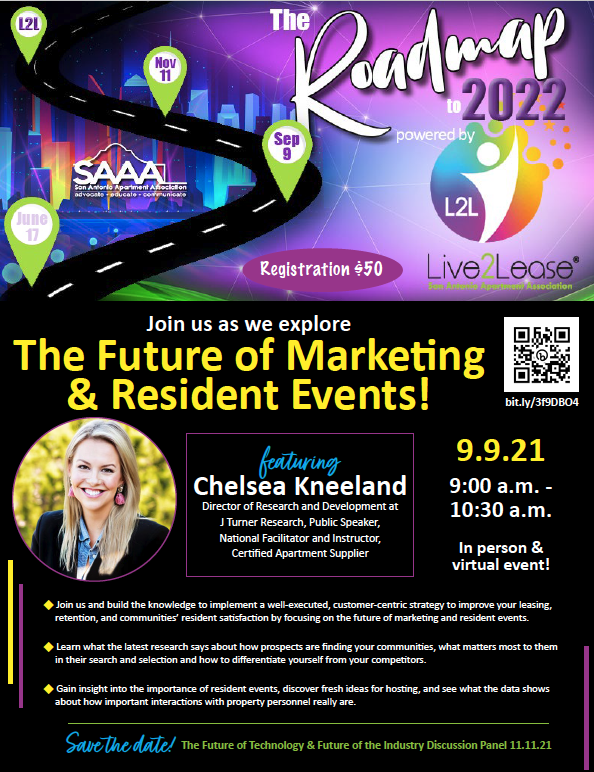 Our next stop on the Roadmap to 2022 is The Future of Marketing & Resident Events, powered by L2L!
Join us on 9.9 @ 9 in person or virtually!
Tradeshow & Cook-off booths on sale!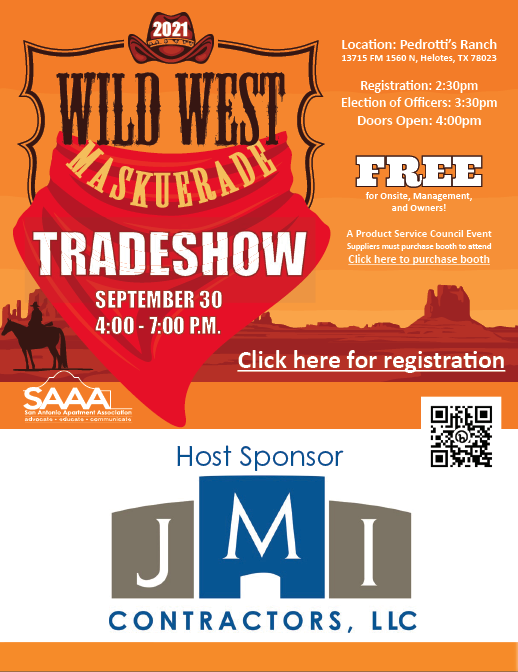 Tradeshow is September 30th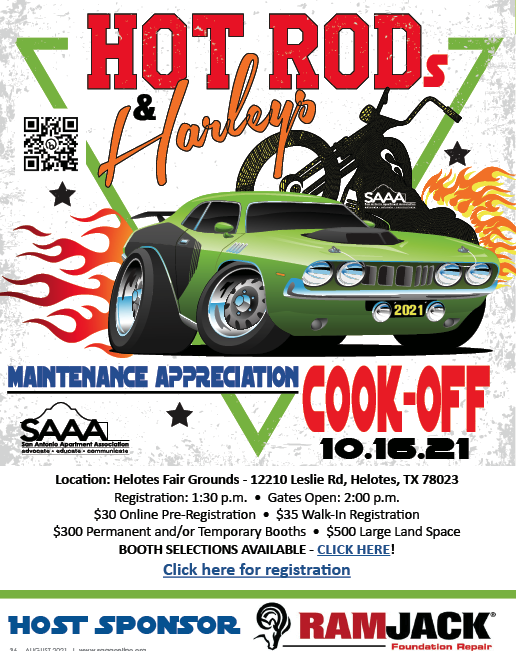 Click here to purchase a booth

Cook-off is October 16th
Click here to reserve your booth

Career Center
Looking for local jobs in an industry with room to grow? Looking to hire your next super star?Post jobs or post your resumé for leasing positions, on-site property management, maintenance, and so much more!