Leadership Lyceum
Developing current & future leaders of the SAAA!
The Leadership Lyceum Program helps SAAA identify and develop a well-informed and highly motivated group of emerging multifamily housing leaders – people with a broad-based vision for, and strong commitment to the mission and strategic objectives of the Association. The candidates are selected annually by the Leadership Lyceum Task Force.
The SAAA Leadership Lyceum invites owners/manager applicants from member companies to submit applications for individuals in their company who exhibit leadership qualities and who are interested in becoming part of SAAA's current and future leadership. Only one applicant per owner/manager Company will be admitted at a time. There is a maximum of five owner/manager individuals chosen for each annual program. One Product and Service member is also eligible to join the class
The program is conducted annually over three days, with each session targeting an in-depth look at the structure, programs and future of SAAA. There is no cost involved with the program. Course sessions include: Association Management, Legislative Involvement, Media and PR Relations, Community Participation and Professional Development.
The Lyceum Program will rely heavily on the input and participation of current and past SAAA leaders. Outside experts will be included, such as marketing specialists, elected officials, and community leaders.
The SAAA Board of Directors encourages our owner/manager members to review their organization and identify company personnel who are potential leaders for our association and who have a genuine interest in pursuing an association leadership role.
---
Class of 2022:
Top row, left to right: Paul McClain, Jennifer Kimball, Scott Milgrom, Renona Wells & Randall Baker
Bottom row, left to right: Alexis Gomez, Jennifer Moyer, Noble Ann Saenz & Jennifer Olivares

Class of 2021:
Cory Palmer, Candace Dietrich, Amy Spoon, Crystal Zamago, Kristi Baird, Marshall Friday,
Crystal Moya, Kimberly Keener, Jocelyn Rivera, Cheryl Van Dusen, Celeste Piñeda
"Leadership is an intangible quality that inspires others through passion, empathy and integrity."
#embolden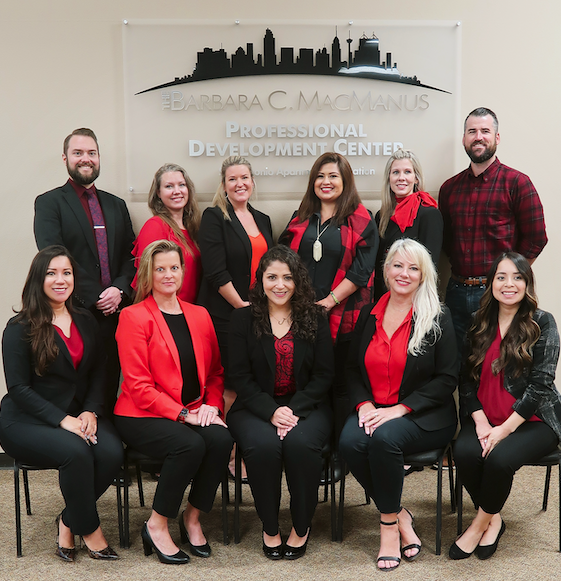 Class of 2019:
Leo L'Homme, Jeanne Fuller, Christopher Edwards, Myilicia Hare, Zach Dickel, Travis Rocha
Liz Galvaz, Tabatha Blunt, Stacy Frame, Autumn Medina, Steffany Esnaola, Lyssette Perez
"Leadership. We light the way for others to see the path; then we teach them
how to set fire to their own torch, so the journey can continue."


Class of 2018:
Jaqueline Price, Jody Elsworth, Keri Hall, Roxanne Jones, K. Ryan Baldwin
Jacelyn Bell, Maddie Patrick, Rocio Marquez, Victoria Dries-Keeler
"Lead with integrity, Focus on your vision, Believe in the power of diversity, Advocate for a better tomorrow"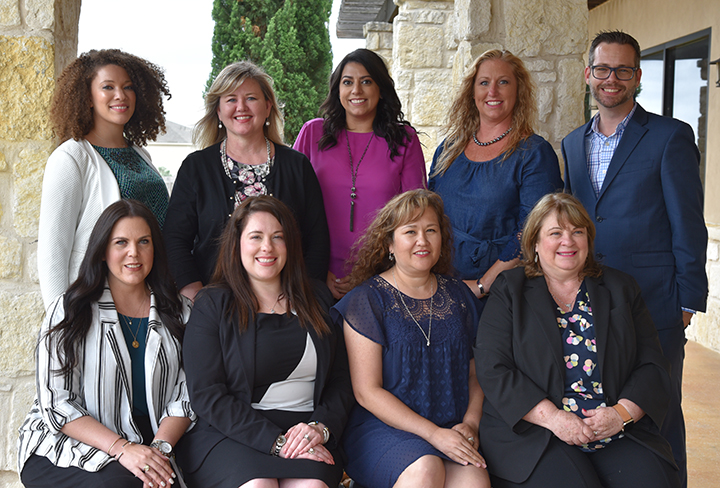 ---
Class of 2017:
Chris Brown, Damien Threats, Merrie Bless, Susan Strong, Quincy Jones, Kristin Walk
Summer Stone, Alexandria Witherspoon, Karen Fisher, Kara Morkovsky, Jennifer Bain Brown
"Leadership is the ability to elicit strength, utilize talent and remove limitations."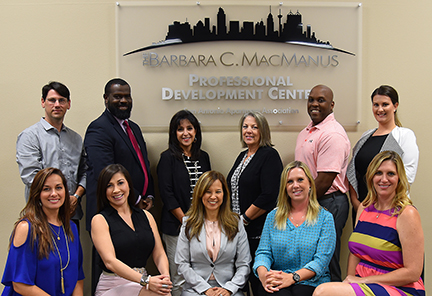 ---
Class of 2016:
Sunny Giarritta, Patricia Zamora, Amber Edwards, Krystina Guzman, Martha Padier,
Ana Paula Aun, Scott Pullen, Bobby Bridwell, Gary Greene, Louis Lopez, Jacob Garza
"Leaders motivate and Empower others to Accept and overcome challenges, Driving results through effective guidance."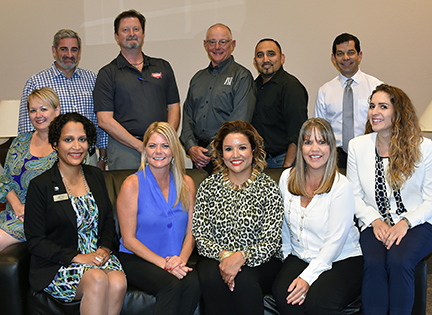 ---
Class of 2015:
Tony Sousa, Kim Robb, Bernadette Cepeda, Alison Stephens, Stephanie Poux, Kim Mader
"Leadership is not about status. It is an opportunity to inspire others to define and achieve their own success."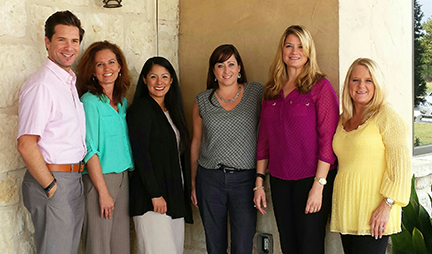 ---
Class of 2014:
Amy Tejada, Michelle McMillan, Marc O'Cleirigh, April Chapman, Jennifer Morales, Rick Herrera
"Leaders Give BIG: Back, Inpire, Get Involved"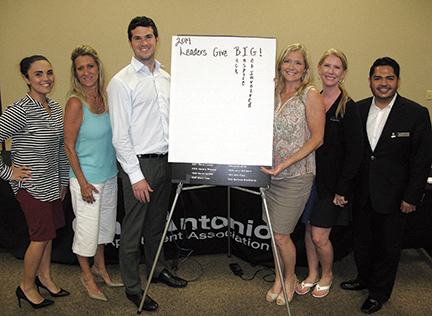 ---
Class of 2013:
Alan Ross, ReyAnne Schmidt, Liz Greydanus, Shannon Albright, Carolyn Rowan, Renee Masten
"Failure gives perspective, foundations build futures, leaders create legacies."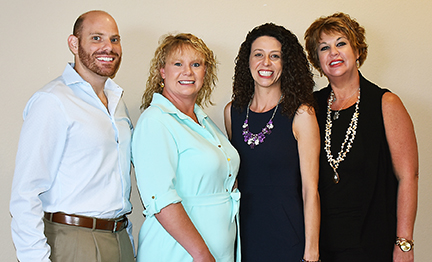 ---
Class of 2012: Inaugural Leadership Lyceum Class
Celine Williams, Tammy Leeper, Carlton "Corky" Wolfe, Susan Orozco, Selina Lazarin, Mary Tranchell
"True leadership is having the courage to follow in the footsteps of giants."