About Us
Committed to serve the local apartment and rental housing industry.
Welcome to the San Antonio Apartment Association!
The San Antonio Apartment Association (SAAA) is a non-profit trade association composed of diverse groups representing and serving the multi-family and rental housing industry whose purpose is to participate in the legislative process, promote professionalism through education, provide a means of communication to our members and support the surrounding communities.
We are comprised of over 1500 Property Owners, Management Companies and Multi-family Communities representing over 225,000 rental units. Our membership includes over 350 supplier companies providing products and services to our industry.
Visit Us At:
7525 Babcock San Antonio, TX 78249
P: 210.692.7797
F: 210.692.7277
We moved into our building in January 2009 which was built with education and permanence in mind. The Barbara C. MacManus Professional Development Center can house up to 110 attendees. We are located across from Bamberger Way Nature Park between Hausman and De Zavala, near UTSA. Our hours of operation are Monday - Friday 8:30 a.m. - 5:00 p.m.
SAAA is a proud local affiliate of the Texas Apartment Association (TAA) and the National Apartment Association (NAA).
ADA Compliance Statement: The San Antonio Apartment Association, Inc. ("SAAA"), is committed to upholding the standards of, and strictly complying with, the Americans with Disabilities Act (the "ADA"). It is the policy of SAAA to allow Service Dogs and Service Miniature Horses to accompany the person for whom the animal is providing a service in the areas of public accommodation at the office of SAAA and at SAAA events, programs and classes.
---
Mission Statement
The San Antonio Apartment Association educates, communicates and advocates for professionals in the rental housing industry.
Vision Statement
A future where rental housing is a valuable partner in every community, where everyone has a home.
Counties Served: Atascosa, Bandera, Bexar, Comal, Dimmit, Edwards, Frio, Gonzales, Guadalupe, Karnes, Kendall, Kerr, Kinney, La Salle, Maverick, McMullen, Medina, Real, Uvalde, Wilson .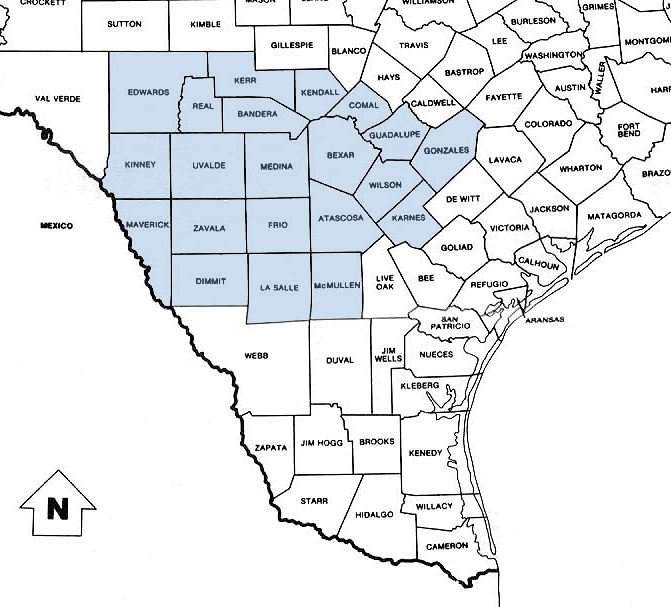 ---
History
The San Antonio Apartment Association was founded in 1964.
Milestones
1964
Association founded
1965
Bob Ross elected first president
1967
Association
Enid White hired as first employee at $50/month
35 members attended monthly meeting at San Antonio Inn
First apartment management school conducted (forerunner of CAM)
1969
First regular office opened at 10303 Sahara Drive; Cliff Morton donated adding machine and Allstate Furniture (now Cort) provided furniture at no cost
Occupancy survey started
Magazine started
1969-71
Started selling TAA leases
1972
NAA authorized development of CAM course (Barbara MacManus and Enid White participated in coordinating effort)
1973
Started selling TAA REDBOOK
1974
First Trade Show
First CAM course
1975
MAC-CAM Club (forerunner of CAM Council and Professional Designates Committee (PDC) founded
1980
Barbara MacManus and Bob Ross selected SAAA lifetime Board members
1983
Barbara MacManus and Bob Ross selected as first recipients of Stanley Hammer, Jr. Memorial Award
1984
First PLP and CAPS modules
1986
Office moved to 2929 Mossrock
1990
CAMT Council founded
1992
Completed first strategic plan for the Association
1993
Began providing industry compensation survey
Began providing market conditions report with rent and occupancy data
1995
Started selling TAA Bluebook
New NALP course offered
1996
New CAM course offered
Began providing industry operating expense survey
1997
Office moved to 4204 Gardendale, Ste. 200
2002
Office moved to 6363 De Zavala, Ste. 300
2009
Office moved to 7525 Babcock Road
Government Relations Director Hired
2010
Established Independent Rental Owner (IRO)
First Business Exchange and Maintenance Mania events
2011
Social Media Added (Facebook, Twitter, Linked-In, and )
Leadership Lyceum Task Force
Bylaws Revision – 10-6-11
Future Fund Drive
2012
Launched new website
First Leadership Class
2013
New high-water marks for the following:
Over $30,000 raised for American Red Cross
$57,079 raised for PAC
2014
Jubilee Year! SAAA Celebrates 50 years!
SAAA changes branding to reflect 50 years
Education Center named the Barbara C. MacManus Professional Development Center
New Sponsorship Program is launched
2015
SAAA updates logo and branding theme/colors
Launched redesign to reflect branding
New record attendance at Annual Tradeshow
Bylaws Revision - 2015
2019
SAAA Board Adopted the new Vision Statement
Launched redesign and new Association Management Software to improve member service
2020
SAAA offices closed and staff worked remote due to Covid-19
Events and classes were postponed in March, April, May, June, July, August, September, October & November due to the pandemic