Back to Events
PAC Clay Shoot 2021
December 03, 2021
11:00 am - 4:00 pm
Time Subject To Change
Friday, December 3, 2021
Event Details
The PAC Clay Shoot
Registration Closed! 
Walk- ins are welcome!!
Friday, December 3, 2021
National Shooting Complex, 5931 Roft Rd.
San Antonio, TX 78253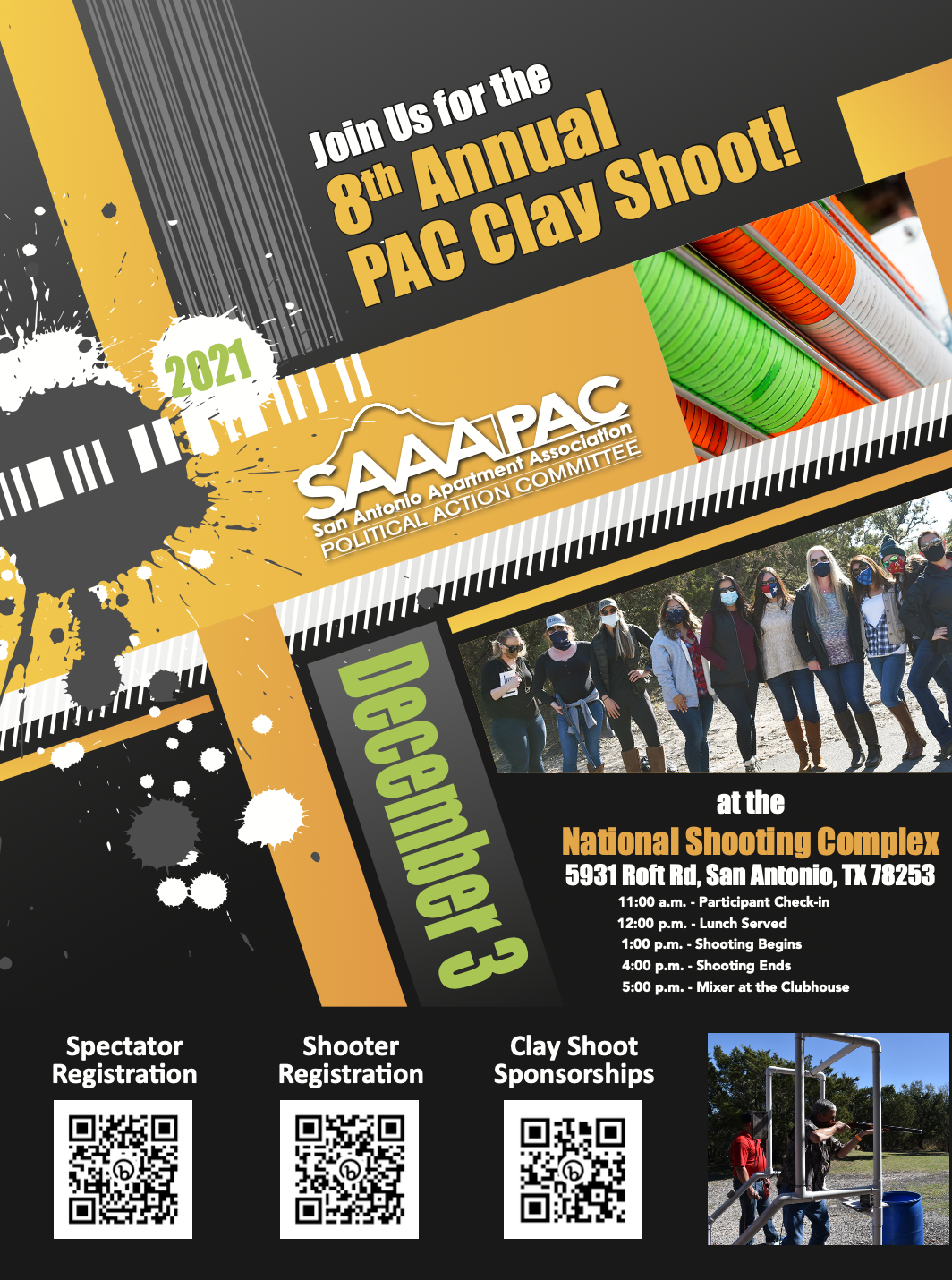 For More Information:
Allison P. Cohen
Government Relations Manager
San Antonio Apartment Association, Inc.
(210)692-7797
There are no cancellations or refunds, but substitutions are welcome.
No personal information provided on this form will be shared outside of legal requirements for PAC reporting.
State law prohibits corporate contributions to PACs. Therefore, donations cannot be paid with corporate checks or corporate credit cards. Your SAAA account cannot be billed. You may charge your personal, sole proprietor, partnership or LLC (cannot have a corporate entity in the partnership or LLC) credit card. All contributions are voluntary. In addition, political committees are required by law to report the name, mailing address, occupation and name of employer for each individual who donates to PAC.