Back to Events
Event Details
Do you know the laws around occupational safety for your employees?
Come learn what you need to know at our
OSHA Seminar
Presented by CPR 1st
Topics Include:
- Hazard Communications
- Electrical Safety
- Blood-borne Pathogens
- Slips, Trips & Falls
-Much more!
Don't miss it- click here to register!
09/25/2019
1:00 pm to 4:00 pm
Members $75.00
Non-Members $93.75
PEP Members receive a discount and only pay $68.00!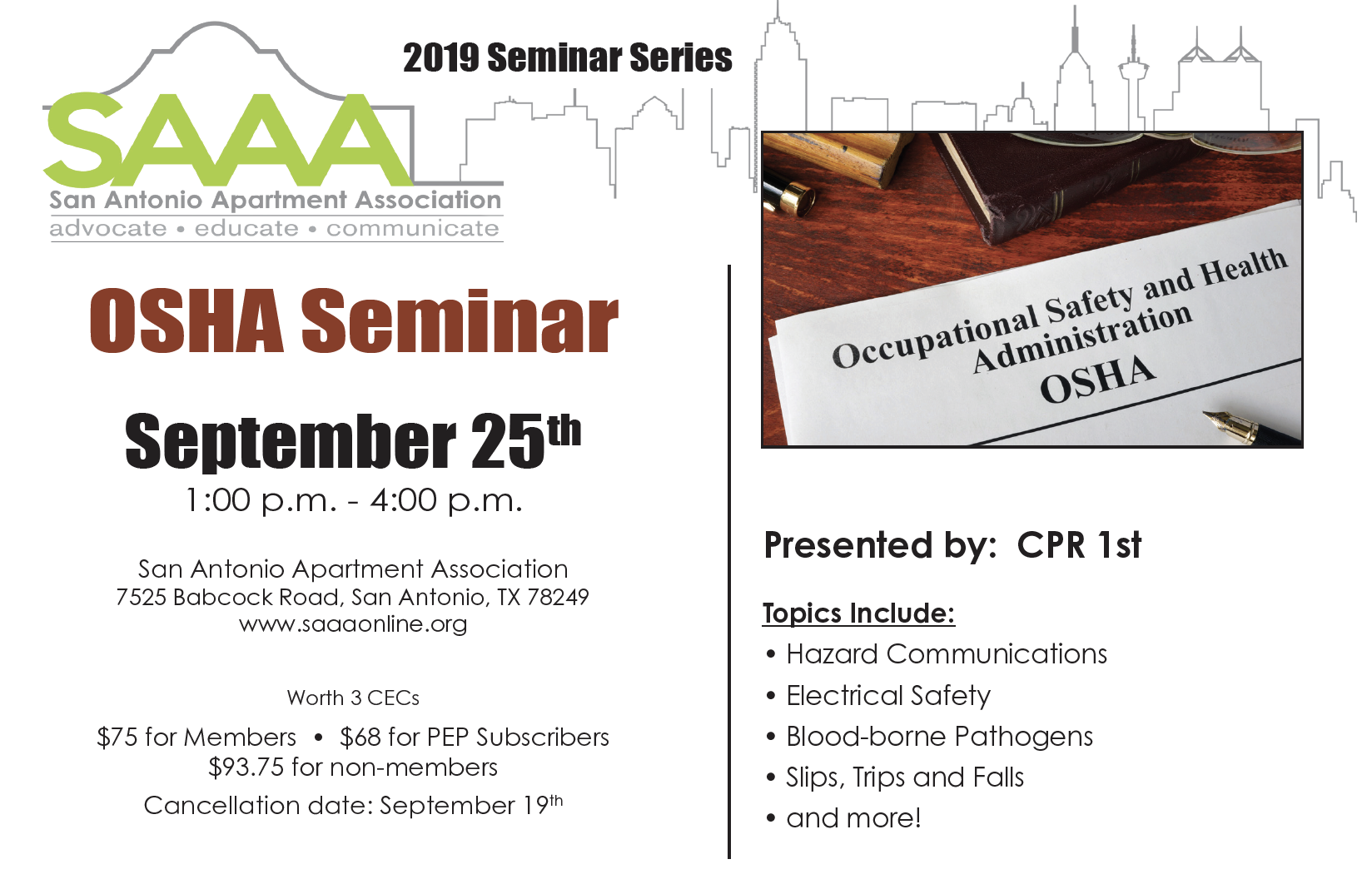 For More Information: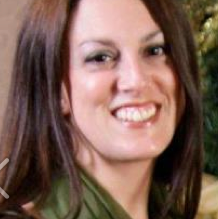 Jennifer Feeler
Director of Professional Development
San Antonio Apartment Association, Inc.
(210)692-7797
Cancellations must be made by September 19th.
Cancellations must be received by deadline date to receive a refund. The reservation fee(s) will be due if notice of cancellation is not received. Faxed and emailed reservations are considered confirmed. No-shows will be billed. I understand that by providing the fax number and email address above, on behalf of my company/organization/property, that I am authorized to and hereby consent for the company/organization/property to receive faxes and email notices sent by or on behalf of the San Antonio Apartment Association.