Back to Events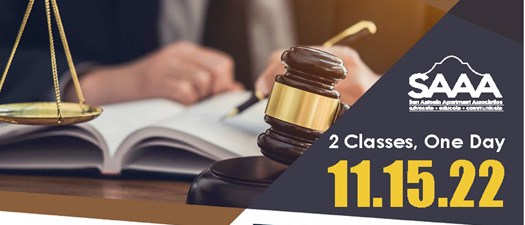 FAIR HOUSING ACT COMPLAINT INVESTIGATIONS: A View from the TWC Civil Right
November 15, 2022
10:00-12:00
Tuesday, November 15, 2022
10:00 AM - 12:00 PM (CST)
Event Details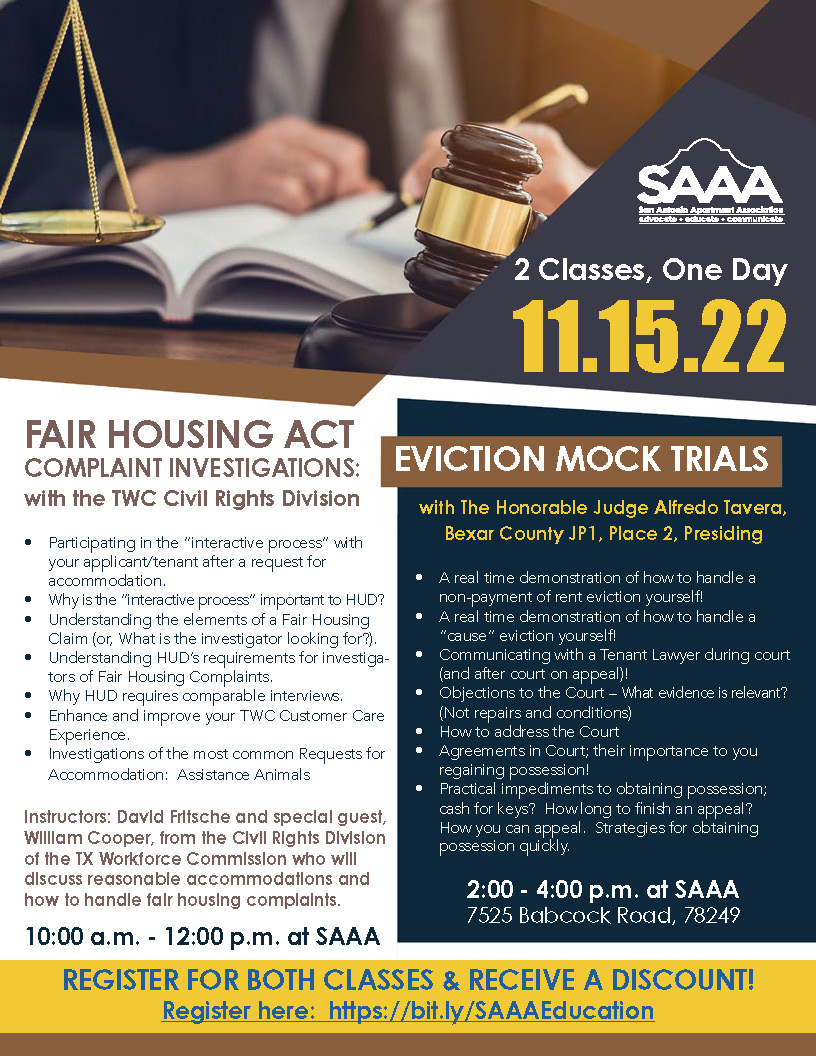 FAIR HOUSING ACT COMPLAINT INVESTIGATIONS: 
A View from the TWC Civil Rights Division
Participating in the "interactive process" with your applicant/tenant after a request for accommodation.
Why is the "interactive process" important to HUD?
Understanding the elements of a Fair Housing Claim (or, What is the investigator looking for?).
Understanding HUD's requirements for investigators of Fair Housing Complaints.
Why HUD requires comparable interviews.
Enhance and improve your TWC Customer Care Experience.
Investigations of the most common Requests for Accommodation:  Assistance Animals
Includes a special guest, William Cooper, from the Civil Rights Division of the TX Workforce Commission to discuss reasonable accommodations and how to handle fair housing complaints!
William Cooper is a veteran of the U.S. Navy and Los Angeles Police Department (LAPD) where he severed for 29 years, 22 years as a Detective/Supervisor. In that capacity, Mr. Cooper worked in a variety of assignment from Detective Support Division, Special Operations Division, FBI Violent Crime Task Force, Financial Crimes Section, Internal Affairs Division, Internal Surveillance Unit and Divisional Detectives.
Mr. Cooper was appointed to the Texas Workforce Commission-Civil Rights Division in 2020 bring to the unit an extensive background in direct investigative and supervisory oversight of criminal, risk management, internal auditing, policy compliance, review and oversight of litigations involving LAPD personnel. Known for his technical expertise in handling highly sensitive inquiries internally, at both the State and Federal levels.
Mr. Cooper holds a Bachelor and Master of Science Degrees in Criminal Justice. Mr. Cooper attained Basic, Intermediate, Advanced, and Supervisory certificates from the California Police Officer's Standards and Training (POST) Department and is a graduate of the POST Robert Presley Institute of Criminal Investigation with Certificates in Homicide and Burglary Investigations and completed the West Point Leadership Program.
Mr. Cooper has committed his life of public service and embraces the idea that through continuous education and outreach with all participants of the housing industry we build and strengthen the relationships between TWCCRD and the housing communities resulting in better service to all Texans. As gatekeepers of the Act, the goal is to build "Bridges Not Walls" with Texas front-line housing provides. Breaking down the "Us versus Them" mentality and gaining a true understanding of both our roles in the process.
For More Information: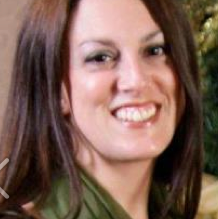 Jennifer Feeler
Director of Professional Development
San Antonio Apartment Association, Inc.
(210)692-7797