Bexar County Resources
For properties in Bexar County not in the city of San Antonio
The

BexarCounty

Temporary Rental Assistance Measure (TRAM)
The BexarCounty Temporary Rental Assistance Measure (TRAM) applications open Friday, May 1st, and will provide rental assistance to residents facing economic hardships due to the #COVID19 pandemic.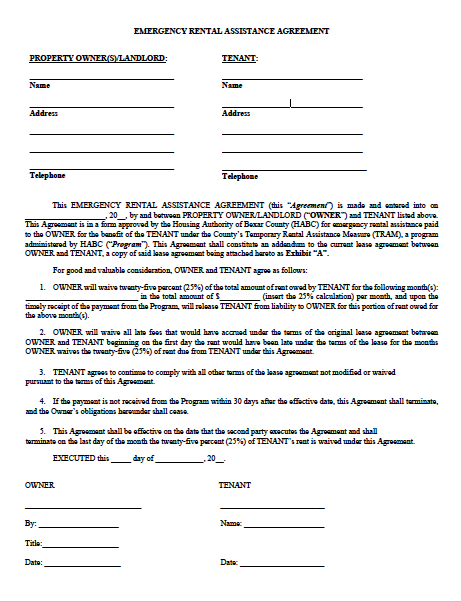 You can apply online at www.habctx.org/TRAM
Download the application here
Unemployment Benefits
On March 17, 2020, Texas Governor Greg Abbott instructed the Texas Workforce Commission to waive the waiting week, for Unemployment Benefits. In addition to waiving the waiting week, the Texas Workforce Commission is exercising its authority under the Governor's declaration of a Statewide Disaster to waive Unemployment Insurance work search requirements effective immediately.
Those seeking to apply for Unemployment Benefits will need to submit an application.
Additional Workforce Solutions Alamo Services
Bexar County Utility Assistance
Applications for assistance paying your CPS Energy bill can be requested by phone at 210-355-3666, or email at clientservices@bexar.org. Appointments for Pauper Burial services can be scheduled by calling 210-355-0757.
COVID-19 Mental Health Hotline
Texas Health and Human Services has launched a 24/7 statewide mental health support line to help Texans experiencing anxiety, stress or emotional challenges due to the COVID-19 pandemic.
This new resource offers COVID-19-related mental health support for all Texans. People can call the Statewide COVID-19 Mental Health Support Line 24 hours a day, 7 days a week toll-free at 833-986-1919.