Back to Events
Event Details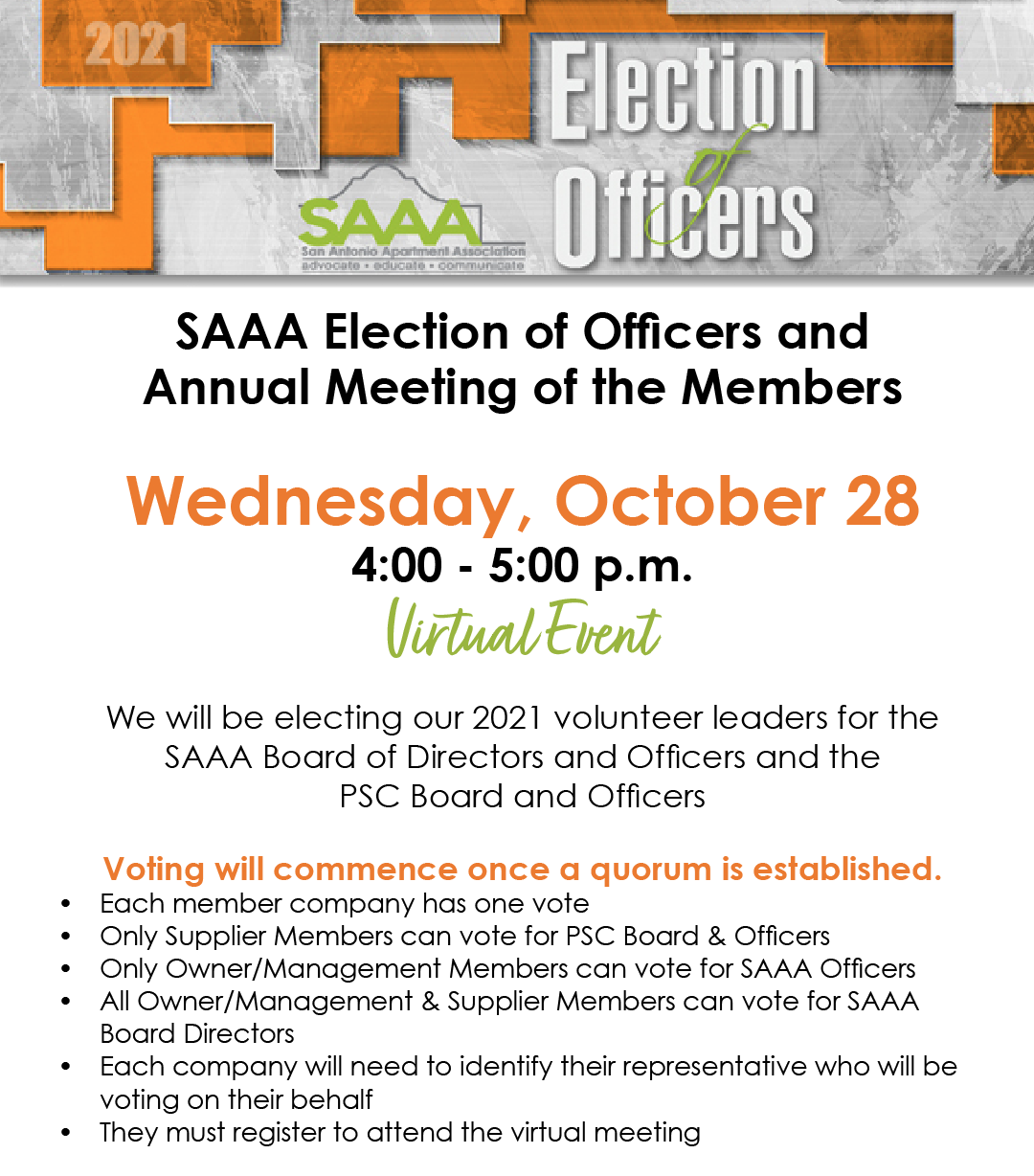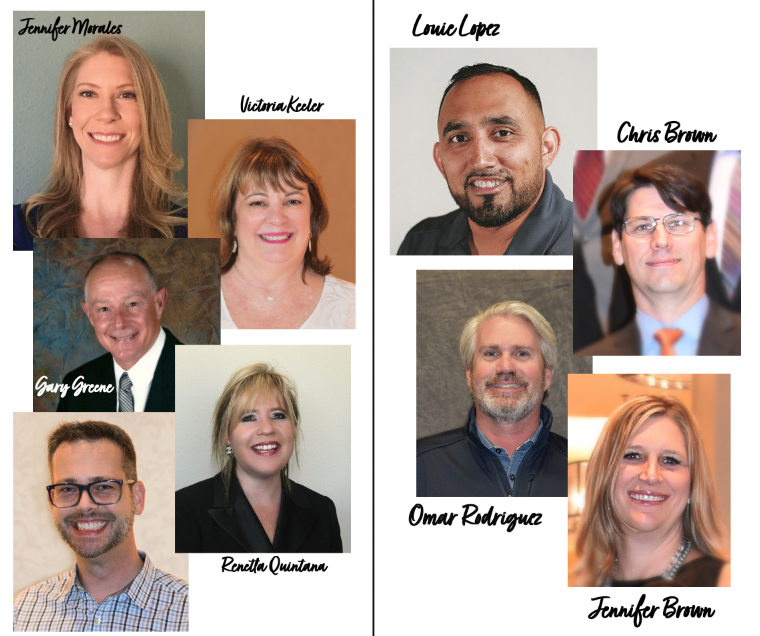 2021 Directors serving a new term:
· Alan Ross
· Chris Brown
· Crystal Moya
· Emery Johnson
· Jacelyn Bell
· Kara Morkovsky
· Kimberly Keener
· Sunny Giarritta

2021 Officers:
· President: Jennifer Morales
· President-elect: Victoria Keeler
· Vice President: Gary Greene
· Treasurer: Renetta Quintana
· Secretary: Ryan Baldwin

2021 Past Presidents:
· Selina Lazarin
· Celine Williams
2021 PSC President - Louie Lopez
The following will continue serving the rest of their elected term:
· Debbie Wiatrek
· Jennifer Bain Brown
· Karen Fisher
· Omar Rodriguez
· Renee Masten

The PSC Nominating slate:
2021 Officers:
· President: Louie Lopez
· President-elect: Chris Brown
· Vice President: Omar Rodriguez
· Secretary: Jennifer Bain Brown

2021 PSC Directors:
· Anna Weissman
· Emery Johnson
· Liz Escamilla
· Lyssette Perez
· Nicole Purdum
· Patricia Oden
· Quincy Jones
· Steffany Esnaola

2021 PSC Past Presidents
· Gary Greene
· Stephanie Poux
Registration Information
This event will be held on Zoom. Each attendee must be a verified Zoom subscriber. If you do not have a Zoom account, you can register here for a free account.
Only one (1) representative from each member company will be able to vote/attend this event.
If your plans change and you are unable to attend and cast your company's vote and will have someone else from your company attend on your behalf, please notify Teri Bilby by email at teri@saaaonline.org no later than Tuesday, October 27th.
For More Information: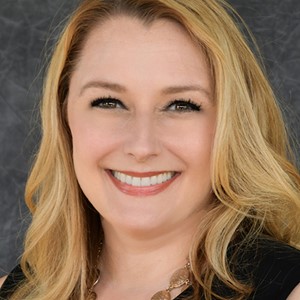 Teri Bilby
Executive Director
San Antonio Apartment Association, Inc.
(210)692-7797
The SAAA Board of Directors Slate as presented by the Nominating Committee will be elected by acclimation, unless there are additional nominees submitted by written petition to President Selina Lazarin by October 14, 2020. For more information about the petition process, you may review the SAAA Bylaws (see Article X Election for procedure) here.
The PSC Board Slate as presented by their Nominating Committee will be elected by acclimation.