Coronavirus Resources for Residents
SA COVID-19 Hotline - Call 210-207-5779
For our valued residents, we hope you find these resources helpful: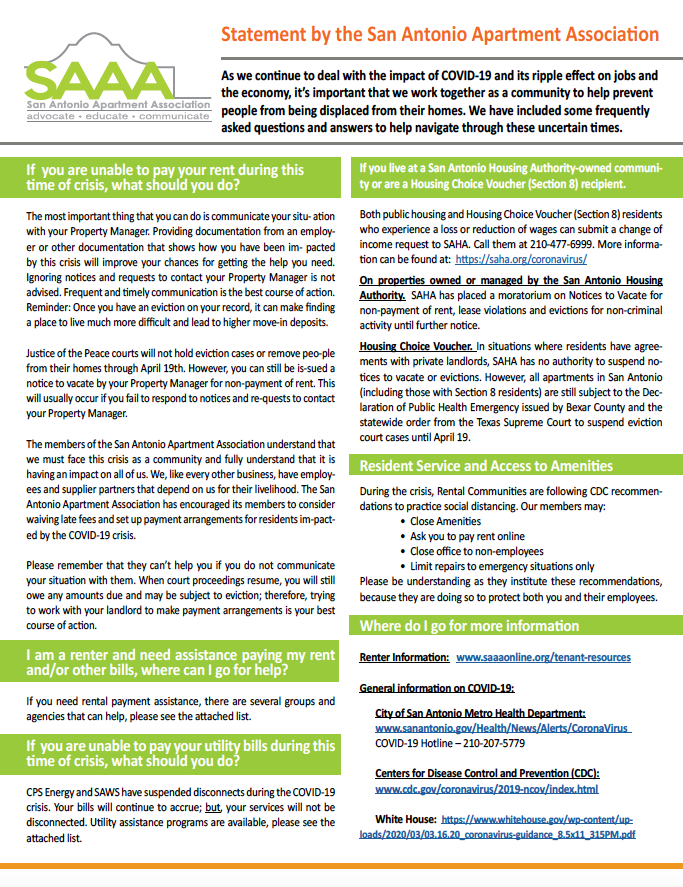 Need Help with Your April Rent?
Click here for information!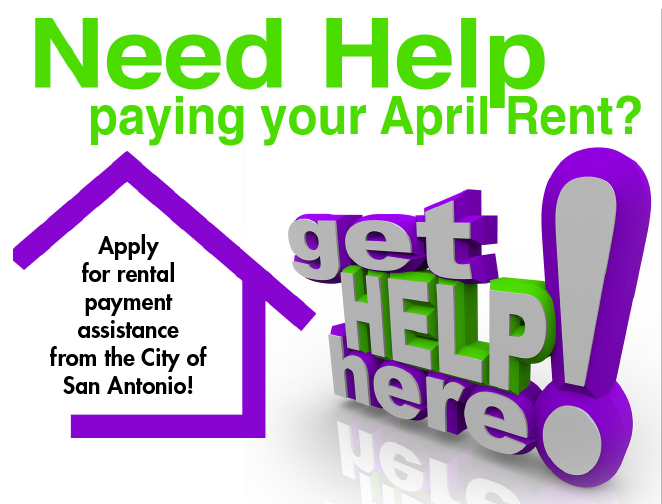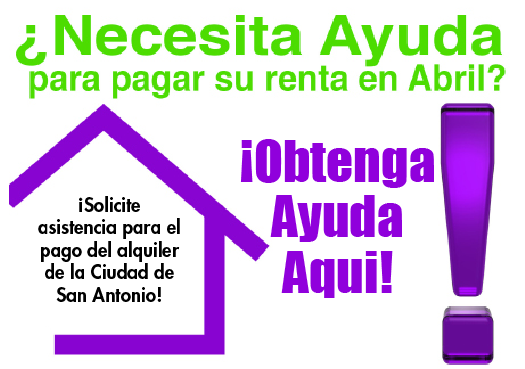 SACRD is a directory of resources offered by congregations, nonprofit organizations, government agencies, and compassionate groups in and
around San Antonio:
United Way of Bexar County - Resources for Covid-19
The City's website has the most up-to-date local information on the Coronavirus,
maps, communication resources and testing information:
Families can apply for rental, mortgage, and utility assistance with the
City of San Antonio's Nieghborhood & Housing Services Department.
You can apply by following the link below and clicking the blue buttom
"Request for Assistance"
For information on food resources, you can contact the SA Food Bank here:
For all general information regarding the Coronavirus: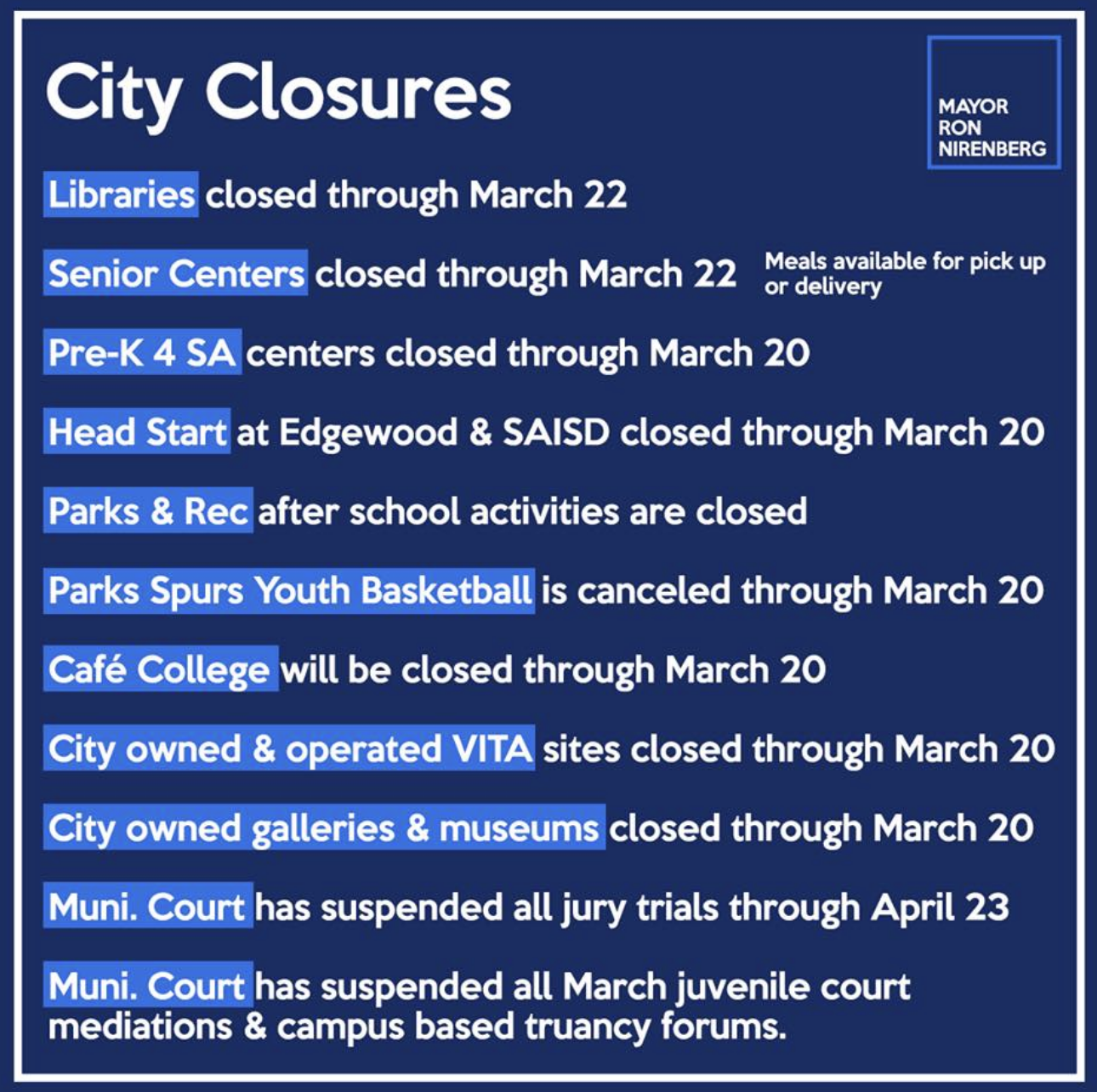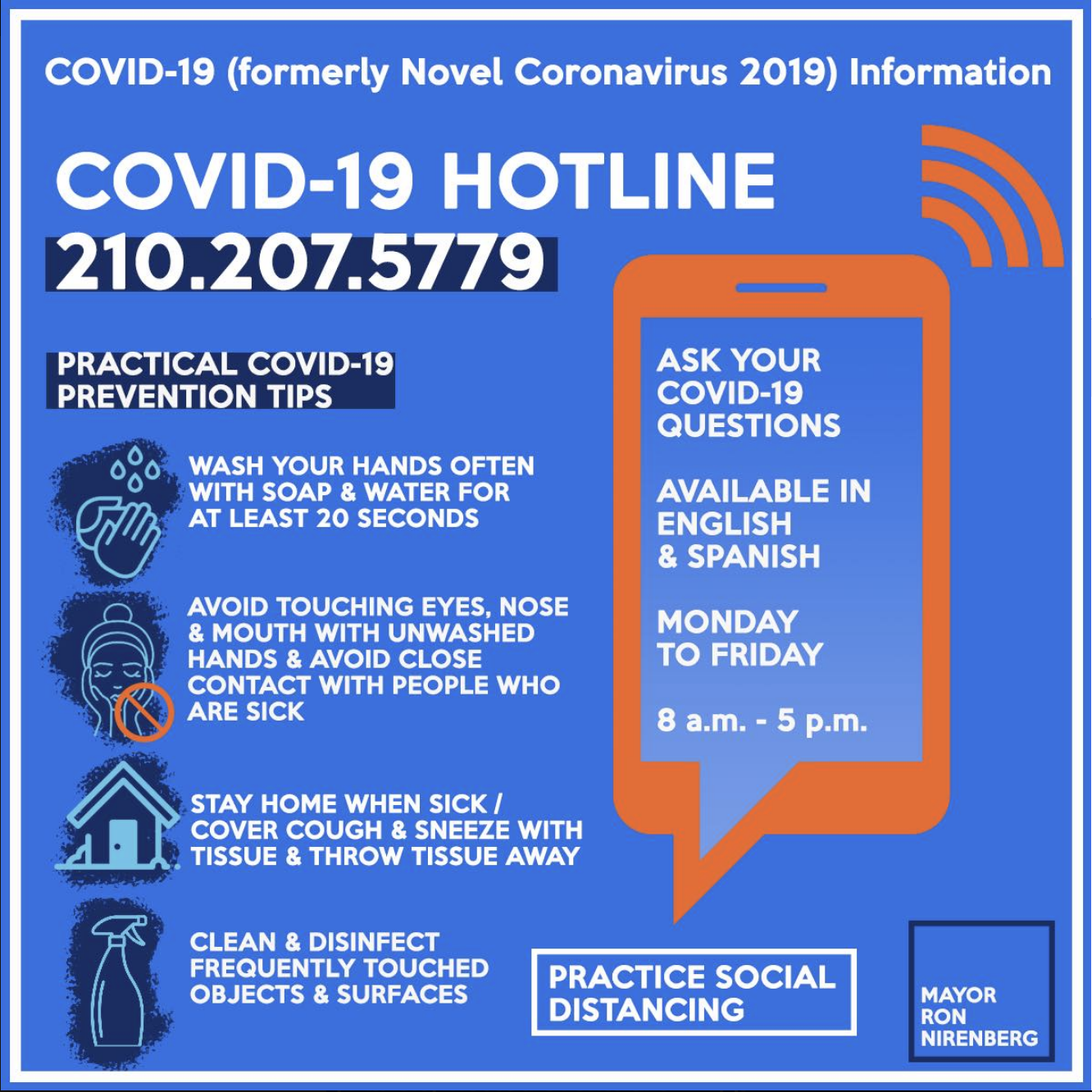 At present, CDC prevention information includes:
Wash hands often with soap and water for a minimum of 20 seconds. If soap and water are unavailable, use an alcohol-based hand sanitizer.
Avoid touching your eyes, nose and mouth with unwashed hands.
Avoid close contact with people who are sick.
Stay home when you are sick.
Cover your cough or sneeze with a tissue, then throw the tissue away.
Frequently clean and disinfect touched objects and surfaces.